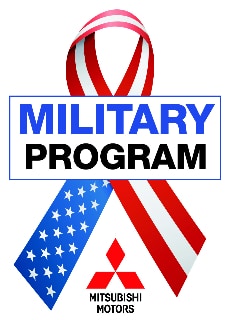 Route 46 Mitsubishi, serving Totowa Invites You to Find Your Next Mitsubishi Today
In the market for a new 2013 - 2014 Mitsubishi? Then come to Route 46 Mitsubishi, serving Totowa, Paramus, Paterson, Newark and Hackensack. Our experienced sales staff prides itself on not only offering a paramount selection of new and used cars, but a distinctive, personalized approach to service to match. And whether you're coming in from Paramus, Paterson, Newark or Hackensack, our new Mitsubishi dealership and service center is just a quick drive away.
How will a new Mitsubishi such as the Outlander, Outlander Sport, Lancer, Lancer Evolution, and Lancer Sportback elevate your daily commute?
Well, for one: the peace of mind that comes with an impressive list of cutting-edge safety features. Additionally, there are a host of creature comforts. These come in the form of supportive seating, temperature control, a killer sound system and other A-list entertainment options?You catch our drift. Everything about the new Outlander, Lancer, Galant, Edeavor and Eclipse - from their time-tested endurance to their fun-inspired performance - is designed to give you something to look forward to.
Perhaps a new vehicle is not in the cards right now. Or, maybe you simply prefer gently used cars to new ones. Whatever the case may be, Route 46 Mitsubishi has you covered with a handpicked mix of used cars available now, at our Totowa showroom. Carefully inspected from front end to rear bumper, roof to underbody, each promises long-term satisfaction.
Route 46 Mitsubishi New and Used Car Financing - Serving Paramus, Paterson, Newark and Hackensack
Most new and used car buyers require financing to purchase a vehicle. Unlike most Mitsubishi and used car dealerships, Route 46 Mitsubishi, however, fights hard to get each and every one of our customers the rates they need to transform their new or used car dream into a reality.
And, while they're busy crunching numbers and negotiating with banks, the Route 46 Mitsubishi Finance team in Totowa, New Jersey still takes the time to deliver paramount service. They may be a team of numbers people, but each of them is a people person too.
Working with Mitsubishi everyday isn't just what Route 46 Mitsubishi does, it's our passion. This means that we're highly efficient, know Mitsubishi like the backs of our own hands, and are as committed to maintaining your vehicle's performance and aesthetics as you.
Wheel repairs, auto glass repairs, muffler repairs, transmission repairs, tire rotations, oil changes, filter inspections...these are just some of the many repair services Route 46 Mitsubishi routinely performs. To learn more, contact Route 46 Mitsubishi today. Or, visit us in person at 400 Route 46 East Totowa, New Jersey.
And remember, Route 46 Mitsubishi fully supports driver's decision to fix and/or maintain their vehicles themselves. If you decide to go this route, we're happy to provide you with all of the manufacturer certified parts you might need along the way (i.e., batteries, belts, cabin filters, windshield wipers, tires).
Want to find out more about Route 46 Mitsubishi of Totowa? We're more than happy to help. Feel free to come by and chat with us, or hit us up on the phone or via our website. We're a friendly and accommodating bunch here, and we always enjoy getting to know drivers in the greater Paramus, Paterson, Newark and Hackensack areas.